Our Qualifications
"The quality of a person's work is in direct proportion to their commitment to excellence, regardless of the career in which they work."
"Quality is never an accident; it is always the result of high intention, sincere effort, intelligent direction and skillful execution."
Mr. Ronald Steiger has lectured to over 100,000 people !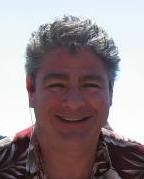 Mr. Steiger has been an Honored Speaker for The Society of Medical Jurisprudence, and holds financial seminars at over 47 area hospitals, and for North Shore/ LIJ Health Care Systems, at Medicine Grand Rounds, for the NY State Medical Society, as well as at Stony Brook Medical School, and Stony Brook School of Dental Medicine, The American Medical Association, The Union Baptist Church and St Johns School of Law. Mr. Ronald D. Steiger also lectures for 18 School Districts for Adult Ed Programs, as well as Scope Educational Services. In the past, Mr. Steiger has lectured for The Long Island Chapter of The Institute of Management Accountants. Mr.Steiger's financial articles have been published in numerous news publications, and specializes in Financial & Insurance Services & Products.

Ronald Steiger's, National Financial Fitness has received attention and recognition from the State of New York. "New Yorkers need tools to help them manage and protect their money and hard-earned savings," New York State Comptroller Thomas P. DiNapoli said. "The National Financial Fitness Program mirrors my call for more consumer awareness of financial information and reliable financial education resources. This program is in line with my Your Money New York initiative to provide programs and resources that help citizens meet their financial challenges."
As a financial professional and an active member of his community, Ron is dedicated to helping individuals and businesses build their financial futures.
To stay on top of his field and develop his professional skills, he regularly attends industry training and certification programs.
Ronald D. Steiger, age 67 is a Registered Representative and Investment Advisor Representative in the Tri-State area for Woodbury Financial Services, Inc.,
a member of The Hartford Financial Services Group, Inc. Steiger is an independent agent representing many insurance carriers as well as Aflac New York, Guardian, John Hancock, Metropolitan Life, and Berkshire, etc., etc.. Steiger's Financial Seminars are held for corporate worksite instruction, small professional practices, business organizations, adult education programs, practice management classes, senior groups, hospitals, and university setting instruction.
Mr. Steiger is a Registered Representative and Investment Advisor Representative who
also provides Financial & Insurance Services and Products including, annuities, mutual funds, estate planning, retirement funding, disability & life insurance products, mortgage protection, college funding and major medical and dental plans to both union, corporate and individual clientele. Mr.Steiger has also serviced a start up corporation, protecting more than 1200 employees at one location in Long Island City.
Mr. Steiger is committed to helping his clients enjoy, create, accumulate and preserve their wealth. Some of Mr. Steiger's seminars include; The Complete Financial Management Workshop, Long Term Care and Disability, College Funding, Moving Your 401K, Living Wills/Health Care Proxy & Power of Attorney, The ABC's of Annutites, High School to Retirement, and a series of seminars tailored for professionals; "Law School To Retirement" & "Financial Fitness Day for Doctors - Residency To Retirement".
In Steiger's prior career, he had been the Financial & Marketing Specialist for an agency of Guardian. Steiger was the Chief Operations Officer for Mosaika International and President of East Coast Communication & Imaging , Inc., a financial printing company.
Steiger's community activities have included Co-Chairing his community's fund drive to help build the Ronald Mc Donald House. He has served as a UJA Chairperson, a MDA Chairperson, Chairmen of The Martin Luther King Scholarship Fund, a member of the Kiwanis, on The US Olympic Committee, Citizen of the Year Award Winner, and he received a United States Vice-Presidential letter of commendation from Vice-President Al Gore, for his National Pilot Program "CPR in the Schools". Mr Steiger also worked with Assemblyman Thomas DiNapoli, whom is the present Comptroller of the State of New York, to pass a Bill in the New York State Assembly. Steiger is currently working on his next National Project called, "National Financial Fitness Day".
Steiger was a Private Pilot, and a holds a US Coast Guard Captains License. His hobbies involve Fishing, Reading, Writing, Karate, and fund raising. Mr. Steiger has served on numerous community boards and has received many awards for his community efforts. Mr. Steiger grew up in Merrick, and has lived in Roslyn, Garden City, Glen Cove, Woodbury, West Hills over the last 67 years. Ron is happily married, has 4 boys and recently moved back to Woodbury LI.
Mr Steiger is licensed in the states of
New York, New Jersey, Florida, California, Delaware